If you are interested in helping out the project by translating the manual or the Tor Browser to your language, your help would be greatly appreciated! Tor Project localization is hosted in the Localization Lab Hub on Transifex, a third-party translation tool. In order to begin contributing you will have to sign up with Transifex. Below is an outline of how to sign up and begin.
Најавување на Transifex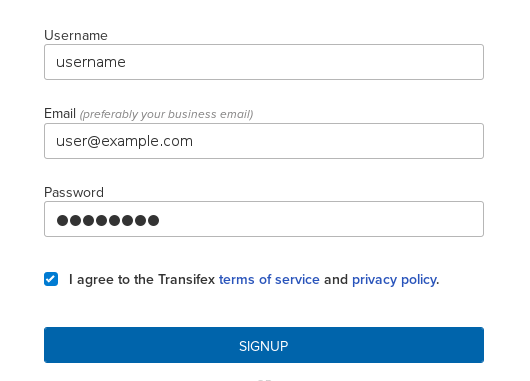 Пополнете ја следната страна со вашето име и изберете "Локализација" и "Преведувач" од паѓачките менија: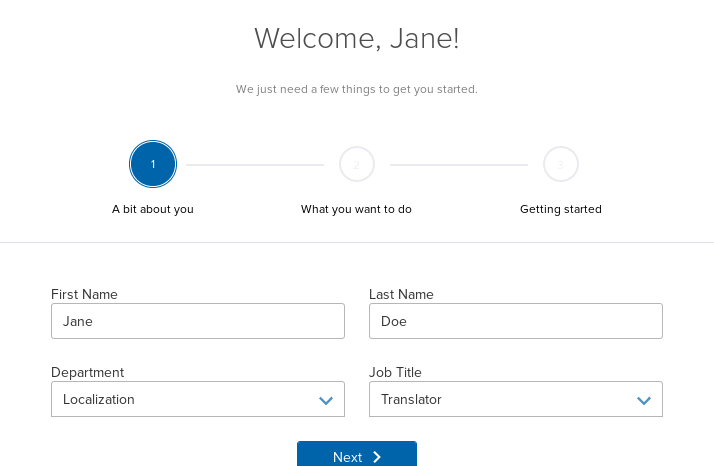 На следната страна, изберете "Придружи се на постоечки прект" и продолжете.
На следната страна, изберете јазици кои ги зборувате од паѓачкото мени и продолжете.
Сега сте најавени! Одете на Tor Transifex веб страната.
Кликнете на плавото копче "Придружете му се на тимот" на крајната десна страна:

Изберете го јазикот на кој сакате да преведувате од паѓачкото мени: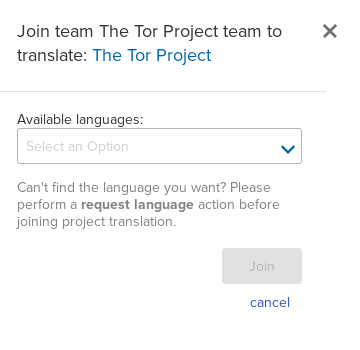 Ќе ви се појави известување горе на веб страната како ова:

After your membership is approved you can begin translating; simply navigate back to the Tor Transifex page when you are ready to begin. Before translating, please read through the Tor Project page on the Localization Lab Wiki. There you will find translation guidelines and resources that will help you contribute to Tor translations. Thanks for your interest in helping the project!